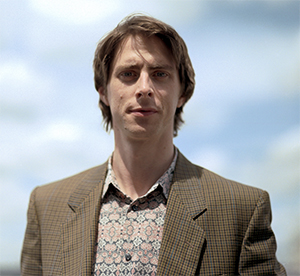 Jim Hart is one of the most in demand musicians on the European jazz and alternative music scene as a soloist and sideman on both drums and vibraphone. Now living in Alsace, France, Jim was resident in London from 1996 – 2014. After studying at Chethma's School of Music and the Guildhall Scholl of Music and Drama, Jim first started making a name for himself in the UK as the drummer for NYJO and on vibes with Martin Drew's New Jazz Couriers, Gwilym Simcock's Elftet and the Christian Brewer Quintet. He has become a very established musician on the British Jazz scene playing in the groups of Stan Sulzmann, Sir John Dankworth and Cleo Laine and Alan Barnes and worked with the likes of Kenny Wheeler, John Taylor, Julian Arguelles, Mike Walker, Liane Caroll and Peter King to name a few. He is a five time recipient of a British Jazz award.
He started his own group Gemini in 2003 with whom he went on to become a founder member of London's LOOP Collective. He has recorded five albums under his own name with his bands Gemini, The Jim Hart Quartet and his current project The Cloudmakers Trio which features long-standing associates Michael Janisch on bass and David Smith on drums.
As well as being a bandleader he also plays regularly in Marius Nesest's Birds (vbs), Julien Lourau's Electric Biddle (drs), the Ivo Neame Quintet/Octet (vbs), Stan Sulzmann's Neon Quartet (vbs) and Duo Plus (vbs + drs).  Outside of the jazz world his drumming has kept him busy with a number of projects including Sister Mary and the Choirboys and he has been involved in several projects exploring music of West and North African Origin including Dan Nichols' Point X, Bex Burch's Vula Viel, Fofoulah and Electric Jalaba.
Jim has toured extensively with visiting American musicians in the last few years including Ralph Alessi (with whom Cloudmakers Trio recorded their first album Live at the Piazza Express), Joel Frahm, Jaleel Shaw, Terrel Stafford, Logan Richardson, Richie Barshay and in 2010 he was a special guest with Wynton Marsalis and the Lincoln Center Jazz Orchestra as part of their London residency with the Barbican Centre. In 2013 and 2012 Jim was nominated in the Downbeat Magazine 'Reader's Poll' in the vibraphone category and was nominated for Musician of the Year in the 2011 Parliamentary Jazz Awards. He also won the Young Jazz Musician of the Year Award from the Worshipful Company of Musicians.
As well as his busy performance schedule, Jim is also very active in education. He holds a post at the Royal Academy of Music and has led masterclasses and been a visiting tutor at Trinity Laban Conservatoire, Birmingham Conservatoire, Leeds College of Music, Chetham's School of Music, The Purcell School and Well's Cathederal School. He is also a tutor on the National Youth Jazz Collective summer school.
Jim is a Mike Balter Artist and uses their vibraphone and Marimba mallets.
---
HIGHLIGHT PRESS QUOTES

"One of the UK's most creative new jazz artists." 
– The Guardian
"Outstanding" 
– Financial Times
"One of the brightest stars on the UK and European Jazz scene." 
– John Surman
"Hart has developed an impressively individual voice." 
– Jazzwise Magazine
"Jim Hart's vibraphone work shows why this lonely instrument deserves more ears." 
– JazzTimes Magazine
"His vibes playing is a revelation."
– The Times
"Definitely the best vibes playing I've heard in a long time."
– Joe Locke